ni_j100v Höggun á Vesturgosbelti – 1:100.000
Þekja [layer] j100v_vesturgosbelti_hoggun_1utg_li:
Höggun á Vesturgosbelti Íslands, línulag. [Tectonic of the Western Volcanic Zone Icelands, line features.]
Gögn sýna sprungur, misgengi, gjár, mislægi og brotalínur, kortlagt í mkv. 1:100.000.
[Tectonic line features such as faults, fractures, fissures, unconformity, and fracture lines mapped at 1:100,000 scale.]
Simple
Date (

Publication

)

2021-12-01
Edition

1. útgáfa
Status

On going
Maintenance and update frequency

As needed
Keywords (

Theme

)
Keywords (

Place

)
GEMET - INSPIRE themes, version 1.0 (

Theme

)
Access constraints

Copyright
Use constraints

Copyright
Other constraints

http://www.ni.is/rannsoknir/landupplysingar/skilmalar

Gögnin eru öllum opin – no limitations on public access.
Spatial representation type

Vector
Denominator

100000
Metadata language

en
Character set

UTF8
Topic category

Geoscientific information
Begin date

2019-05-01
End date

2019-06-01
Reference system identifier

EPSG

/

3057

/

7.6.1(9.0.0)
Hierarchy level

Feature
Statement

Gögnin eru úr vettvangsvinnu, loftmyndagreining og DEM, og þekjur frá Hjartadóttir et al (2016).

[Compiled from field data, analysis of DEM and aerial imagery and previous work e.g. Hjártadóttir et al (2016).]

Heimildir [Sources]:

- Hjartardóttir, Á.R., Einarsson, P. and Björgvinsdóttir, S.G. 2016. Fissure swarms and fracture systems within the Western Volcanic Zone, Iceland–effects of spreading rates. Journal of Structural Geology, 91, pp.39-53.

- Jóhannesson, H. 2014. Geological map of Iceland, 1:600,000. Icelandic Institute of Natural History.
gmd:MD_Metadata
File identifier

e6f4813b-6347-4ca3-a1cd-4a9cd4d28f4b

XML
Metadata language

en
Character set

UTF8
Parent identifier

NI_J100v Jarðfræðikort af Vesturgosbelti 1. útgáfa – 1:100.000 eeca904b-c6b9-42b2-827a-184d1b8ff46e
Date stamp

2021-11-12T16:29:46
Metadata standard name

ISO 19115:2003/19139
Metadata standard version

1.0
Overviews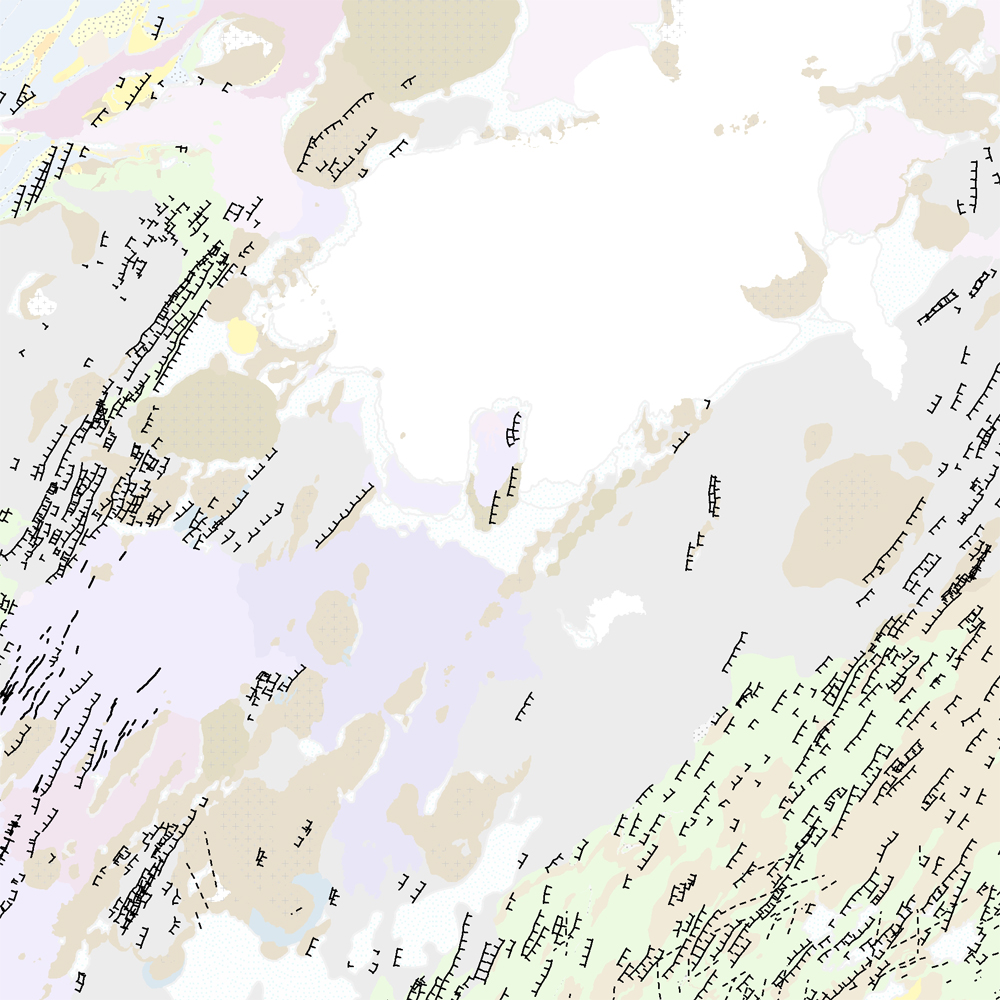 Spatial extent
Provided by

Associated resources
Not available